Visit
Opening Hours
The NSW Schoolhouse Museum is usually staffed five days a week during school terms, within school hours. It is closed on weekends, public and school holidays. The museum is open to the general public by appointment, but only when staff are available and when not in use by school groups. 
Emails are checked regularly when the museum is closed. Phone messages are not checked during school holidays. 
School Excursions
Pre-booked school excursions are available five days a week during school terms.
Group Tours
Tours for social and special interest groups are sometimes available by appointment, however, due to the high demand by school groups there is presently very limited availability.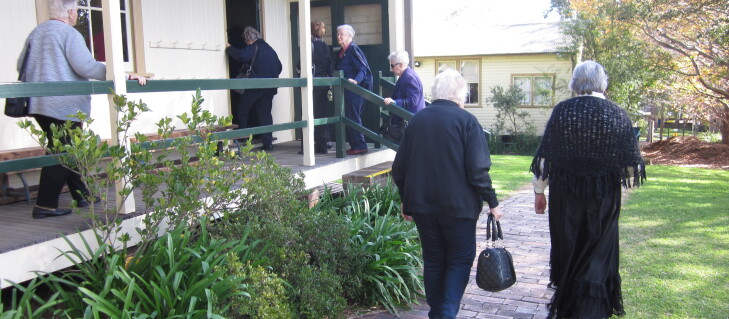 Student Teachers
Student teachers wishing to observe our education program as part of their university studies are welcome to make an appointment to visit during school excursions.
Personal Interest and Research
Appointments can be made for access to the collection for research purposes. These are usually available after 2.00pm on some weekdays and depend on staff availability.
Site and Furniture Hire Inspections
Appointments can be made to view the rooms and furniture available for hire.
Vacation Care Groups
As the NSW Schoolhouse Museum is closed during the school holidays vacation care groups are not able to be accommodated.
Admission Prices
| | |
| --- | --- |
| School excursions | $24 per student, accompanying adults free |
| Group tours | From $10 per adult (concession price) |
| Private tours and research | Price on application |
Location
NSW Schoolhouse Museum
Cox's Road, North Ryde, 2113
(GPS: 154 Cox's Road, North Ryde)
We are located in the north-eastern corner of North Ryde Public School, beside St John's Church and diagonally opposite Cox's Road Mall. We on the land of the Wallumedegal Peoples of the Darug Nation.
Enter via the pedestrian gate in the picket fence.
Parking
There is no on-site visitor parking available, however, there is short-term parking in the local streets. For visitors with accessibility needs, onsite drop-off and pick-up can be arranged. A boom gate has been installed by the school which can be opened for deliveries and visitors on pre-arranged visits. Please phone 9805 1186 on arrival at the gate.
Public Transport
Bus routes 288, 286, 287 and 297 travel along Cox's Road and stop outside the museum.
Accessibility
Due to the historical nature of the building, there are two to three steps into the building and several single steps in the interior. A portable wheelchair ramp is available on request.
Facilities
For school groups there is a block of toilets, an undercover outdoor eating area and grassy grounds for playing. An accessible toilet is close to the lunch area. There are no tea and coffee making facilities. Take-away coffee can be purchased in Cox's Road.
For adult groups there is a toilet within the museum. No refreshments are available but there are cafes and restaurants within walking distance in Cox's Road.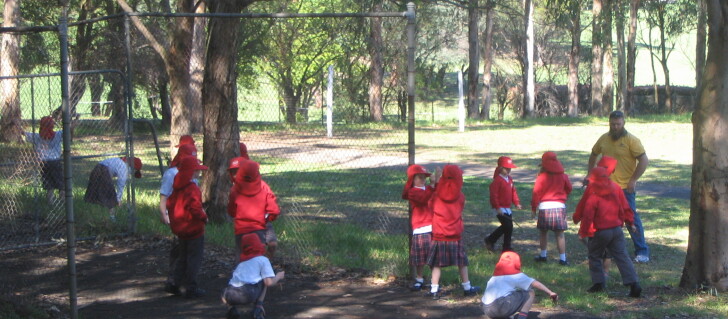 Souvenirs
Pen and ink sets are available for sale. For school groups these need to be ordered by email prior to the visit.
Enquiries and Bookings
Email: info@schoolhousemuseum.org.au
Phone: 02 9805 1186 (email is preferred)